A few months ago I found in my beloved Pig a new night cream, but rather an all-night mask with honey that stole my heart and skin.
An all-night holo-gel mask from Holika Holika has a rich composition and delicate consistency that incredibly moisturizes and nourishes our skin at night without burdening it or clogging it at the same time. It smells wonderful, delicately with honey and a little bit stronger addition, which is in it, because the mask is available in several versions (honey + eg Canola / Acerola / blueberry).
The main ingredient is an extract of honey, which, as we read on the website of Drogeria Pigment, is rich in active substances, including simple sugars, enzymes, acids, mineral compounds, amino acids, dyes, essential oils. It has a bacteriostatic effect, soothing, softening, smoothing and slightly brightening the skin.
You can get it, among others here :
https://drogeriapigment.pl/maseczki/3139-holika-holika-honey-sleeping-pack-maseczka-calonocna-blueberry-90-ml-8806334333317.html?search_query=holika+holika&results=79
You know that I love Drogeria Pigment and I will recommend it with all my heart (it is not a sponsored post;)).
However, returning to the mask-cream from Holika Holika. I've been using it for several months now and I'm just using the second pack. My skin (mixed in the direction of oily skin) got more nourished, moisturized and smooth. The mask is absorbed after about 30 minutes (depending on how much it is applied) and I am spending this time, for example, reading an interesting book before going to sleep.
We apply a small amount of it and gently, but we thoroughly rub in the face avoiding the eye area. One pack of the mask is enough for a very long time, and the cost of about PLN 50 with such action and such efficiency is almost as free and we can pamper you like Cleopatra!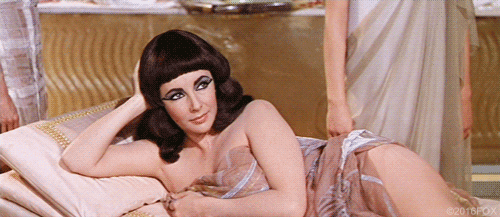 After all, we all need a bit of luxury – milk and honey even in a cream for the night!