I've never seen one like this before!
And everyone to whom I show it live looks something like this: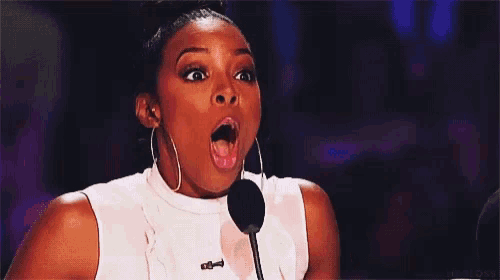 The palette consists of 24 brocades! Yes, my love, something perfect for every pie!
Palette BOMB DOT COM from Jolie Cosmetics….
As the producer writes on his website:
"This amazing palette of 24 shades of glitter is made of cosmetic standard brocade – which means it is completely eye-friendly, but can be used on the entire face and body if you want! Perfect for makeup artists who need a safe eye brocade Or for someone who just loves to have every glitter color option, not to mention that this brocade palette also has the power to survive. You can add glue underneath or set a spray to give them some power. – festivals and many more. "
source:
https://jolie-beauty.co.uk/products/bomb-dot-com-24-shade-glitter-eye-palette
And here you can order it. My order from this site came to me in a few business days and as we know when ordering from the UK, we do not pay customs duty etc;)
Below I'll show you a few swatch and just excuse me because it's not easy to wash it off, so next time it was already everywhere 🙂
Have a nice evening, beloved!