The wedding season is fully. My first wedding anniversary in a moment, so I thought about the entry in which I will share with you my five best (in my opinion) wedding makeup palettes.
In this collection is also the palette that I used to do my wedding makeup.
By saying "wedding palette" I mean a palette in neutral matte colors and possibly with a bit of shiny shadows.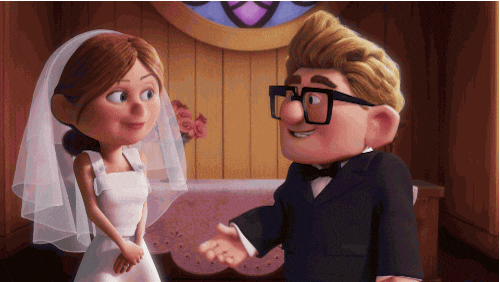 This juxtaposition is a collection of my own preferences and visions related to make-up on this special day.
The palette contains 10 matte shades of incredibly pleasant consistency, perfectly blend and very durable.
The cost of the pallet is about 97 PLN and you can buy it at many Polish drugstores, eg: Minti Shop, Pigment, Cocolita, Iperfumy, Affect cosmetics.
Laura Mercier Extreme Neutrals Eye Shadow Palette
The palette contains 6 shiny shades and 6 matt shades. These shadows have a beautiful delicate finish, very high quality and working with them is just a pleasure. It was with this palette that I made my wedding makeup and survived many hours on this day with the weather about 35 degrees Celsius.
It costs about PLN 330 and is available at Douglas drugstores.
Too Faced Just Peachy mattes
The palette consists of 12 matte shades beautifully smelling peach. Eye shadows are very pleasant to touch and work great with them. They build nicely and connect with each other.
You can buy it at Sephora drugstores at PLN 185.
Anastasia Beverly Hills Soft Glam
A palette that captured my heart and if at that moment I had to choose what palette I would make my wedding makeup, I would certainly choose it!
We have in it: 5 shades of shiny "glam shimmers" that are soft like butter and unearthly shiny and 7 matt shades that are pressed pigments. All shades from this palette are very high quality, work very well with them, stay on the eyelid for many hours in unchanged condition.
The palette can be purchased at https://www.cultbeauty.co.uk/anastasia-beverly-hills-soft-glam-eye-shadow-palette.html for the price of about 43 pounds, or about 210 PLN (with free delivery to Poland and without customs and additional fees).
The shadows of this company are my great discovery last year. They are incredibly heavily pigmented, soft, they blend well together and blend very well.
In the Nubian palette, we have 12 shades, including 4 matte shadows and 8 shiny shades.
The palette can be purchased at https://www.beautybay.com for the price of about 36 pounds or about 180 PLN.
Remember that each of us feels better in "their" colors both on a regular day and on such an important day as your own wedding.